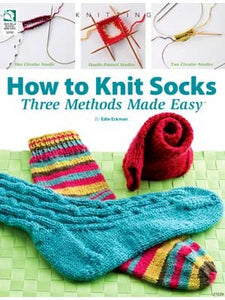 How To Knit Socks - Three Methods Made Easy
This book has seven projects with step-by-step instructions and photo illustrations for not one, but three different methods for knitting socks.
 The basic designs are given in three sizes for children, women and men and are made with a popular self-striping yarn.
 Includes seven different sock designs.