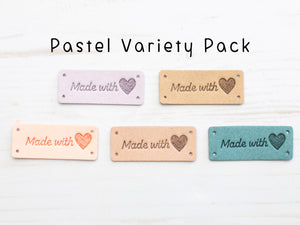 Fox & Pine Made with Love Sew-On Label
Add a personalized touch to your handmade creation with our cute tags.
Measurements: 2″ wide by 3/4″ tall.
The tags come in a pack of 5 of pastel colours.
They can be attached with yarn or embroidery floss.
The tags are machine washable and safe in the dryer.