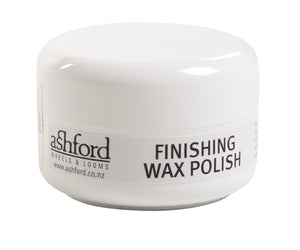 Ashford Finishing Wax Polish
Preserve, protect, and enhance wheels, looms, and all your craft accessories with this quick and easy to apply environmentally-friendly, low gloss finishing wax polish.
Made from beeswax and tree oils, it is ideal for the new natural timber or rejuvinating and restoring loved and lacquered products. Apply with a soft rag, steel wool, or Scotchbrite, then buff to a deep rich lustrous finish witha  soft cloth. No other finish is required. Non-flammable, non-toxic.